im releasing a 3CD boxset called 'don't blame yourself, it's in your blood'. this includes the first 3 albums, packaged in a hand made, neat gate-foldy package, with a load of bonus stuff. it looks rad.




there is some kind of launch for this on 26/05/10 at the amersham arms, in newcross, london. its a clinic evening, and it will also feature james moss, and crooked mountain, crooked sea. its gonna be a blast. i believe that the evening will also mark the release of a crazy book project from the clinic posse.





HERE

is a link.

and here is the flyer: (click to enlarge)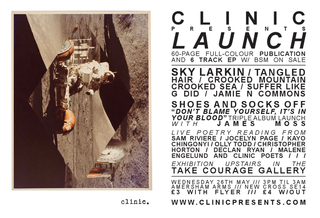 gonna be rad.